Board of Directors
Zool Samji
Expand/Collapse
Director and Chairman of the Board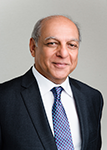 Mr. Samji's career has included heading up two banks and a trust company as President and CEO and Managing Director and holding senior leadership positions in life insurance and finance companies. His experience has spanned the management of these financial services businesses, finance, IT, and operations. In these roles he has established two new banks, lead merger, acquisition and restructuring activities. At present, Mr. Samji selectively undertakes work in the areas of strategy and establishment of new banks. He has been actively involved on councils and boards of the Ismaili community in Toronto.
Mr. Samji is a member of The Institute of Chartered Accountants of Ontario – CA, Accounting and Finance.
Shenglin Xian
Expand/Collapse
Initial Founder, Director and Vice Chair of the Board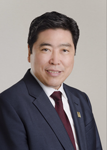 Mr. Shenglin Xian is the President of Shenglin Financial Group Inc., a leading financial advisory firm based in North York, Ontario. Mr. Xian is one of the top London Life leading financial security advisors and a member of the Wealth & Estate Planning Group (WEPG), which is a part of Freedom 55 Financial, a division of London Life insurance company. WEPG is a group of specialized financial security advisors focused on serving the complex needs of affluent and established Canadians. Shenglin Financial Group Inc. has been listed in the PROFIT 500 Canada ranking for three consecutive years, 2014, 2015 and 2016.
Mr. Xian is a renowned successful Canadian entrepreneur who has been working in the financial service industry for 26 years. Mr. Xian, personally, and Shenglin Financial Group Inc. both remained on the list of London Life Top Producers for many years.
Mr. Xian also founded Shenglin Holding Company which operates several subsidiaries in real estate development both in Canada and China, pharmaceutical technology, e-commerce platforms, property management and financial investment.
Mr. Xian is a graduate from Henan Normal University majoring in English Literature. He immigrated to Canada in 1990. He has devoted himself Chinese community activities ever since he came to Canada. He was the Founder and President of the Henan Association of Canada (Toronto), Founder and Chairman of Henan Fellowship Association of Canada (B.C.) and Founder and President of Canadian Chinese Financial Consultants Association (CCFCA).
Morris Chen
Expand/Collapse
Director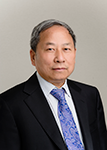 Mr. Chen is a successful and experienced entrepreneur who currently primarily engages in real estate development projects.
Mr. Chen is actively involved in various non-for-profit associations. He chairs the North America Investment and Trade Promotion Association which aims to promote investment, trade and cooperation between China and Canada, China and the USA, and to strengthen business relations between Chinese and North American enterprises.
Yuansheng Ou Yang
Expand/Collapse
Director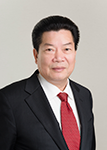 Mr. Ou Yang immigrated to Canada from China in 1990. He is a successful multi-industry, multi-continental Canadian entrepreneur. Currently, Mr. Ou Yang is the President of Ou Yang Group, which operates in China and North America. It has multiple subsidiary companies engaged in various industries such as real estate development, international and domestic trading, medical technology, business investment, financial investment and large wholesale and retail supermarket businesses.
Mr. Ou Yang is a well-known Chinese community leader in Toronto who has held leadership roles in numerous Chinese community associations, including founder and past President of Canada Pingtan Association and Chairman of the Canada Confederation of Fujian Associations.
Ian McLeod
Expand/Collapse
Director and Chair, Audit and Risk Committee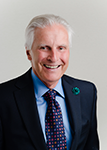 Mr. McLeod has a proven record of achievement established in senior executive, financial and board positions for industry-leading institutions, including having served as CEO of HEPCOE Credit Union. Mr. McLeod had a vision of creating an Ontario based credit union that would serve a broad base of customers throughout the province. Under his strategic and operational direction HEPCOE merged with Niagara Credit Union to form Meridian Credit Union, Ontario's largest credit union. Ian has also served on the Board of Directors for various charitable organizations, including VON Canada where he also served as a member of the Executive Committee and chaired the Finance and Audit Committee.
Mr. McLeod is a CPA, CA in Ontario, CPA (Illinois) and also holds a B.A. (History & Political Science) from the University of Windsor.
Roman Oryschuk
Expand/Collapse
Director and Chair, Governance, Conduct Review and Human Resources Committee
Mr. Oryschuk is the Founder, President and Chief Executive Officer of GLOBAL CHANGE LEADERS (Montreal, QC/London, England) since 2011. Previously, he held leadership positions in Europe and Canada with General Electric, National Bank of Canada and Royal Bank of Canada, including President and Chief Executive Officer of GE Capital Solutions Europe.
Mr. Oryschuk holds an MBA as well as a B.Comm. from McGill University. Since 2011, he has been an adjunct professor at HEC Montreal - a business school affiliated with the University of Montreal. He is also a Director of not-for-profit organizations aimed at youth.
Jeffrey Graham
Expand/Collapse
Director and Member, Governance, Conduct Review and Human Resources Committee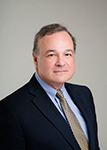 Jeffrey Graham is the national leader of the Financial Services Regulatory Practice of Borden Ladner Gervais LLP.He has extensive experience advising domestic and international financial entities on compliance with federal and provincial laws and regulations, including the Bank Act (Canada).
Mr. Graham holds B.Comm. and B.C.L./LL.B. degrees from McGill University in Montreal, Quebec and graduate degrees in international legal studies from Cambridge University, UK and Columbia University in New York.
Mr. Graham was first admitted to practice in the Province of Quebec and is currently a member of the Bars of the District of Columbia in the United States and the Province of Ontario.
Marianne Taggio
Expand/Collapse
Director and Member, Governance, Conduct Review and Human Resources Committee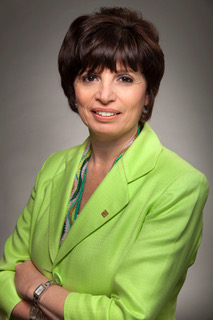 Ms. Taggio is a senior executive with over 20 years of experience directing the visions, strategies, and mandates of major Canadian corporations. She has held executive roles with TD Financial Group, CIBC, HEPCOE and Meridian Credit Unions as well as served as CEO with Educators Financial Group (formerly Ontario Teachers Group Financial), where she directed the organization through a transformation that achieved unprecedented success.

In addition to her business achievements, Ms. Taggio serves on the Board for Havergal College. Previously she sat on the Executive Advisory Committee for JP Powers Canada and served as a mentor with the Canadian Marketing Association and an executive coach with TEC Canada.
Ms. Taggio studies span a range of fields in strategy, marketing, and business administration attending York University, Queen's University and the University of Maryland. She holds the exclusive Certified Corporate Director designation at the DeGroot School of Business.